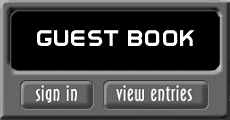 Oak Ridge Farm and Rocky Hill Farm is now raising

DORPER SHEEP, TRACK DOGS AND MINI AUSSIES.

Replacement ewes available.

We look forward to meeting you.  Please contact us by Phone 254-784-0720 cell E-MAIL oakridgefarm@embarqmail.com or sign our Guestbook on our home page. Or you can just drop by and visit

Oak Ridge Farm

Billie,Sherri,Shelby & Lane Hall

806 N. Blansit

Hamilton, Texas 76531

      254-784-0720


Track Dogs or Run/ Exercise Dogs have become a extremly important factor in the show wether ring. With the use of track dogs we have enhanced muscle and reduced fat on show wethers. We are really pleased with the look that our show wethers and show lambs have with the use of Track Dogs. 

Check out the Miniature Australian Shepherd Page Also.