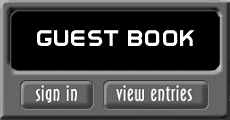 Oak Ridge Farm and Rocky Hill Farm offer winning show wethers, does and exercise dogs for show wethers and show lambs. Our show wethers and breeding goats  have proven themselves in the show ring and in the pasture. We hope you enjoy looking through our site and see the hard work we have put into our breeding program.

We look forward to meeting you.  Please contact us by Phone (254-386-8731 home or 254-784-0720 cell), E-MAIL oakridgefarm@embarqmail.com or sign our Guestbook on our home page. Or you can just drop by and visit

Oak Ridge Farm

Billie,Sherri,Shelby & Lane Hall

806 N. Blansit

Hamilton, Texas 76531

      254-784-0720

Rocky Hill Farm

 Keith & Rita Curry

 571 CR 201

 Hamilton, Texas 76531

2000 ABGA National Champion Fullblood Buck


Track Dogs or Run/ Exercise Dogs have become a extremly important factor in the show wether ring. With the use of track dogs we have enhanced muscle and reduced fat on show wethers. We are really pleased with the look that our show wethers and show lambs have with the use of Track Dogs. 

Check out the Miniature Australian Shepherd Page Also.

Mini aussie pups 

for sale

TH-ORF Chaos

 (Hutto 55 x TH V6123)

GOOBER- 

double bred 900 - Goofy son 

"ITCH"-

Raff's Scratch x 191 daughter

 ECOBOOST

Sire: Goober x Vendetta daughter

                   Yeti

    Itch x Full Proof daughter

                    Jager

      Sire: Swagger  x Status Qua

G29 - "Road Trip" 

sold 

If you want power, bone, big rack & top on a round rib. Here he is

Sire: 3028 (Brown bear x Chubby Chaser mom)

Dam: 3157 (Kelly Blindside x Linebred Mozart- Money Makers Mom)

Thanks Glenn Martin for finding this one for us.

                  Big D

Ecoboost x Goober Daughter

           *** Current Sires***

Flushes and Live Covers Available

Show wethers are ready to go.